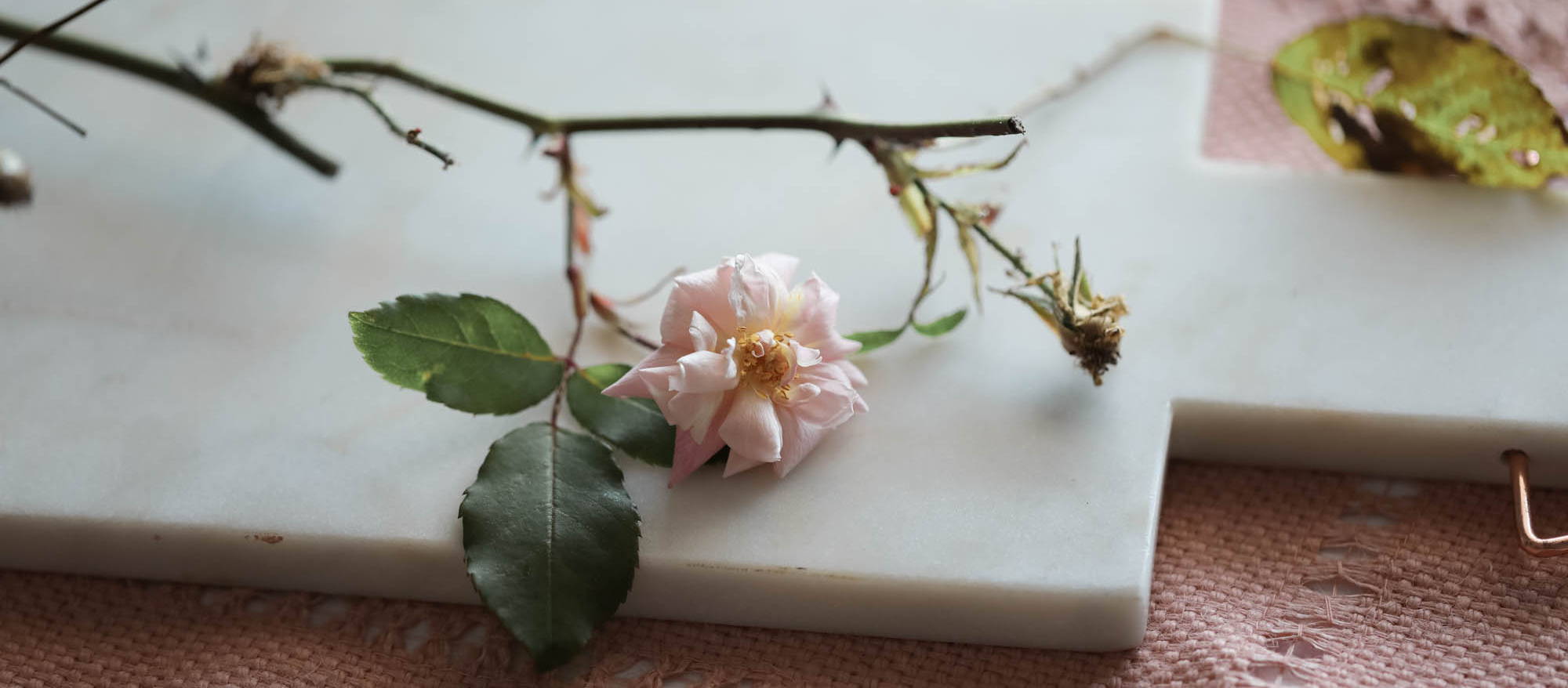 Welcome, my name is Kim.
I'm the founder and formulator of Luminance Skincare.
It's getting more and more difficult to find an open disclosure of ingredients, andthe word "natural" has been stretched to include so many nasty ingredients that I don't even bother using it anymore; instead, I say that we hand make all of our products without any synthetic or toxic ingredients.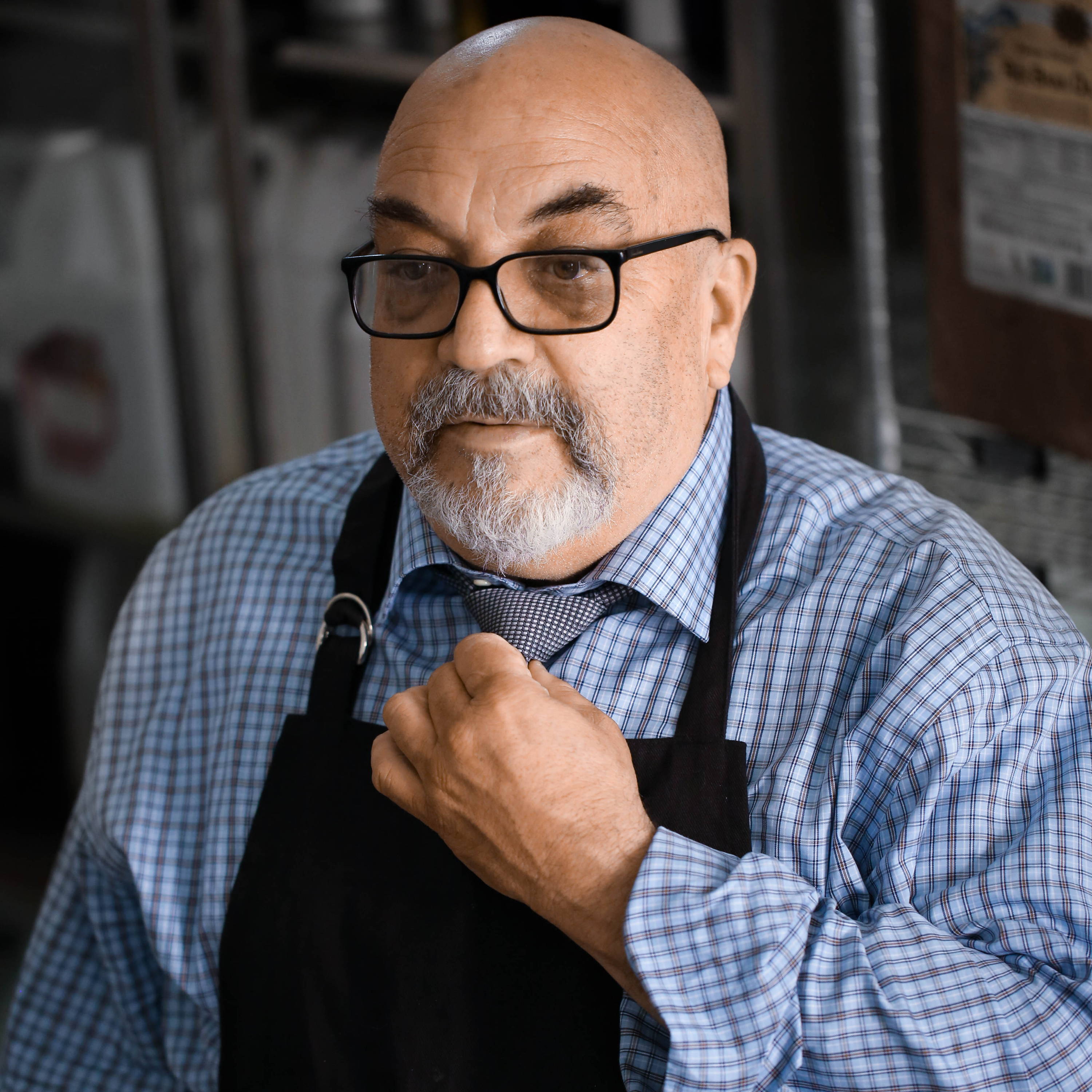 The ingredients I use are the result of years of explorations seeking out the finest, purest and most skin-nutritive oils, herbal extractions and waters in the world.
All of our ingredients are organic or wild-crafted, which means that they are cultivated from the wild without the use of pesticides. All of our products are also vegan and cruelty free.
Below you'll find a few of our select favorite ingredients featuring their benefits and product uses.
If you're intereste in the ingredients in a specific product, I've included a complete list at the bottom of every product page.
Tamarind Seed Extract
Tamarind mimics the effects of collagen in the skin. It brings water to the surface of the skin and when the light reflects off of it you glow! It gives your skin flexibilty and a youthful suppleness.
Products with Tamarind: Deep Hydration Moisturizer & Nourishing Serum.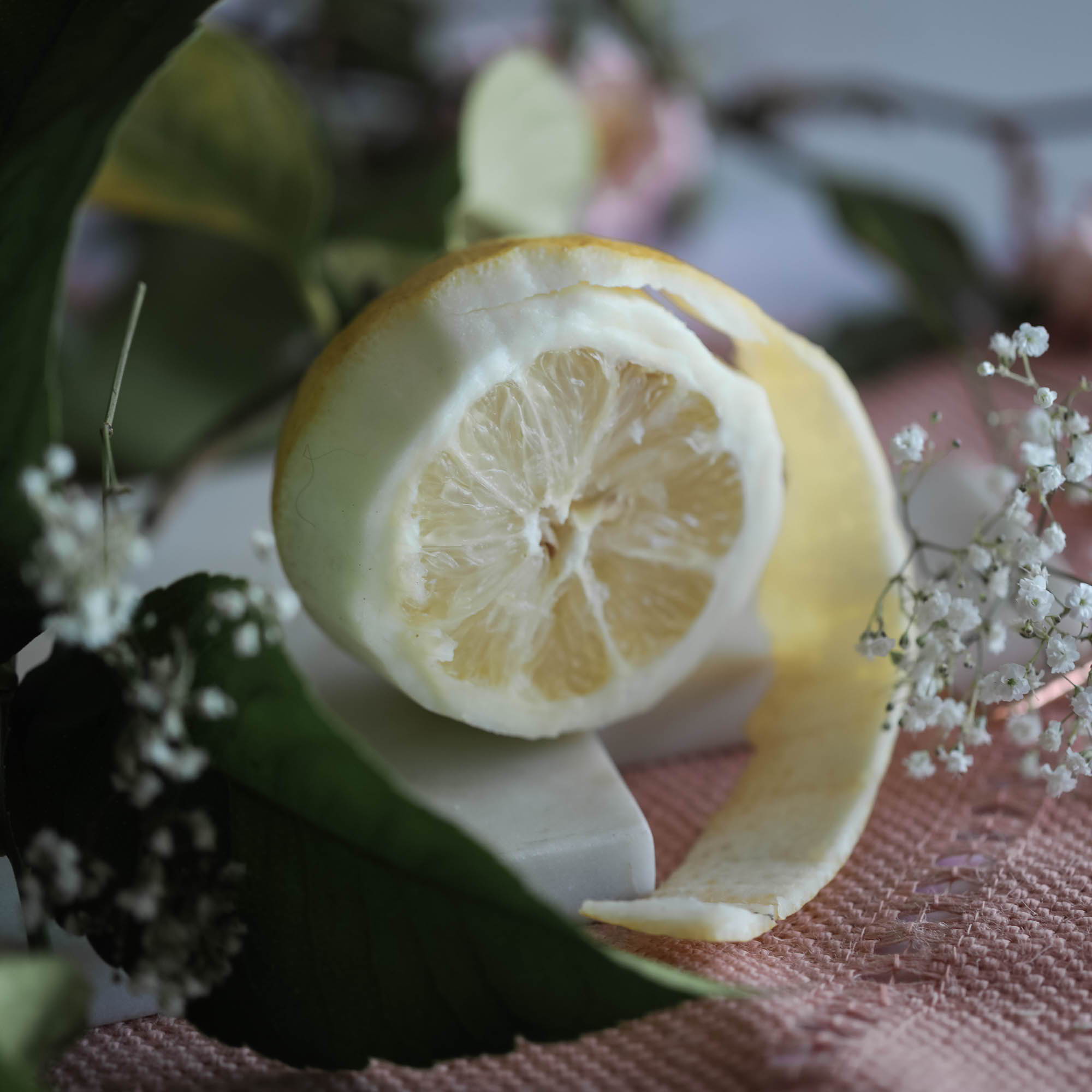 Meyer Lemon Essential Oil
Only a select few of our products are scented, namely the soaps and an occational lotion or lip balm. And for that we use Therapuetic Grade Essential Oils. You may notice that our creams and lotions have a scent but it's due to the natural ingredients, such as Rosewater or Tea Tree Oil which are included for their therapuetic qualities.
Products with Essential Oils: Lip Balm, Papaya Exfoliating Mask, Acne Serum, Bar Soaps, Antioxidant Spray, Bule Chamomile Eye Cream & Foot Cream.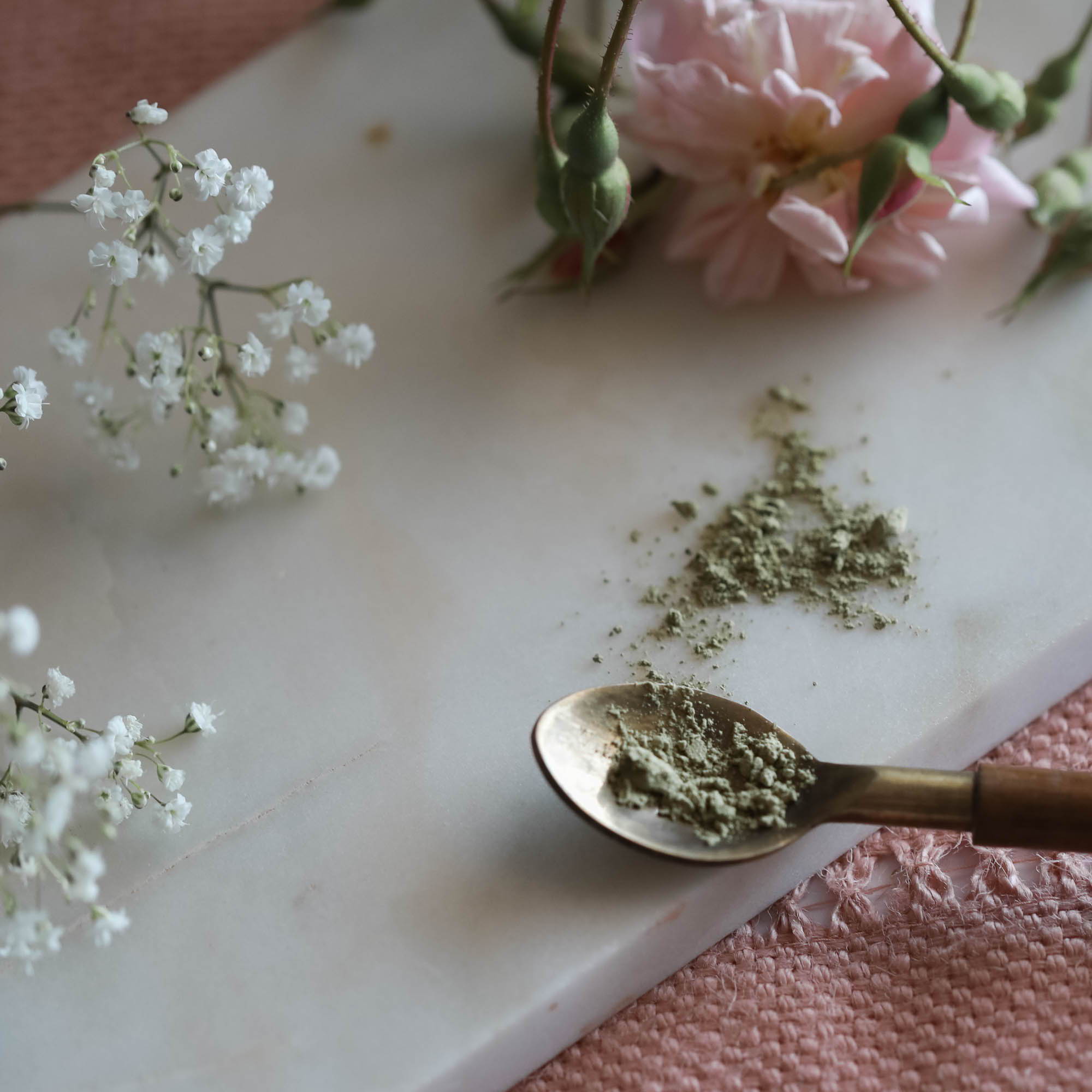 Matcha Tea
Matcha Tea is rich in polyphenols, specifically catechins which are an extremely powerful and yet gentle antioxidant. Catechins render inactive free radicals in the skin and significantly slow, and in some cases reverse, the signs of aging. Matcha Tea also contains a very special form of caffeine that reduces sebum production to help reduce breakouts. Both of these characteristics make Matcha Tea a key ingredients in our Acne Serum.
Products with Matcha: Acne Serum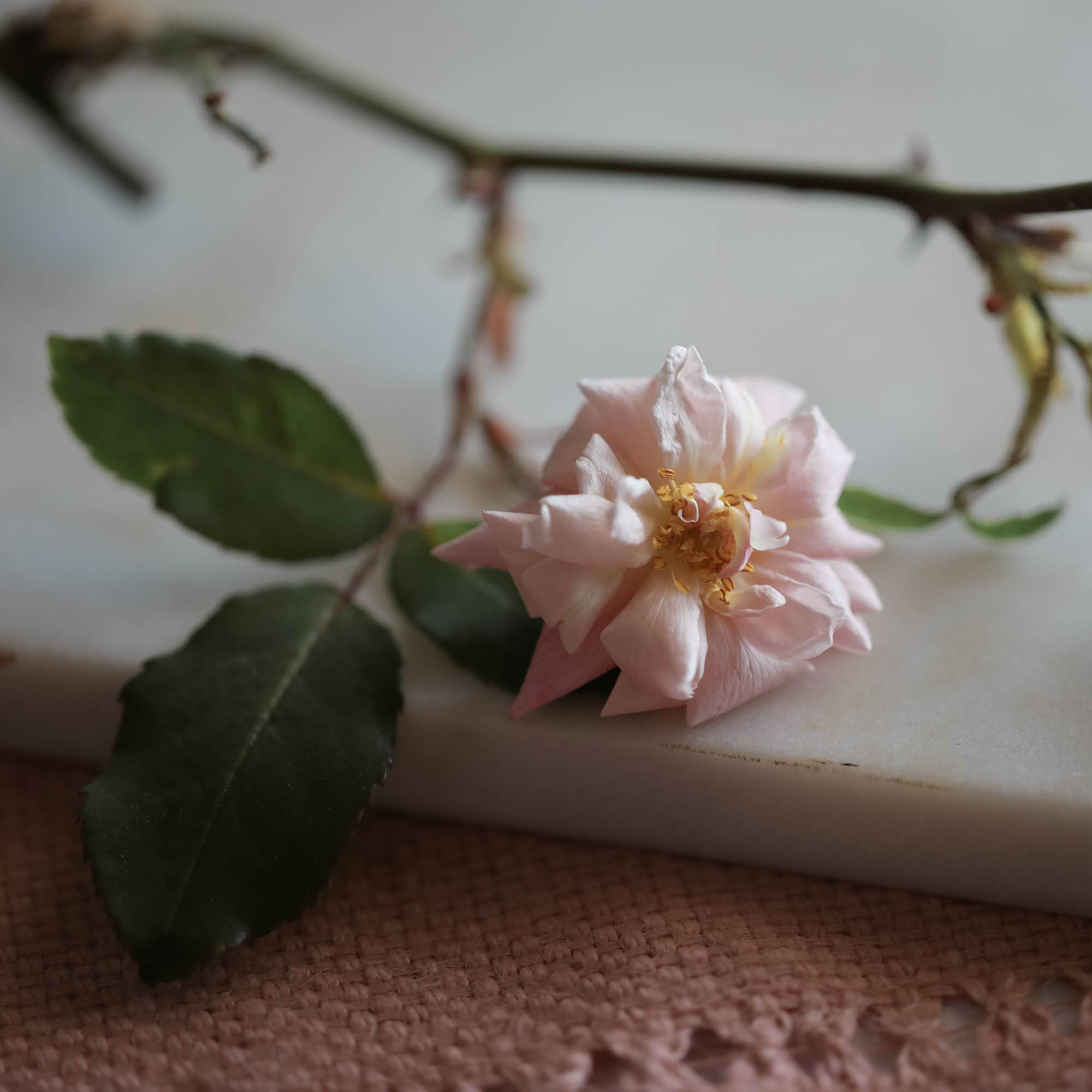 Rosewater
Rosewater on your face is not just a luxury for your senses, our Rosewater has a natural pH in the range of 5.1 to 5.5 and as such is perfect to protect your skin from the harmful affects of high pH tap waters. Rosewater is also an incredieble anti-inflammatory-our customers with Acne, Rosacea, Psoriasis, or Eczema swear by our Rosewater Mask and Rosewater Toner.
Products with Rosewater: Rosewater Toner & Rosewater mask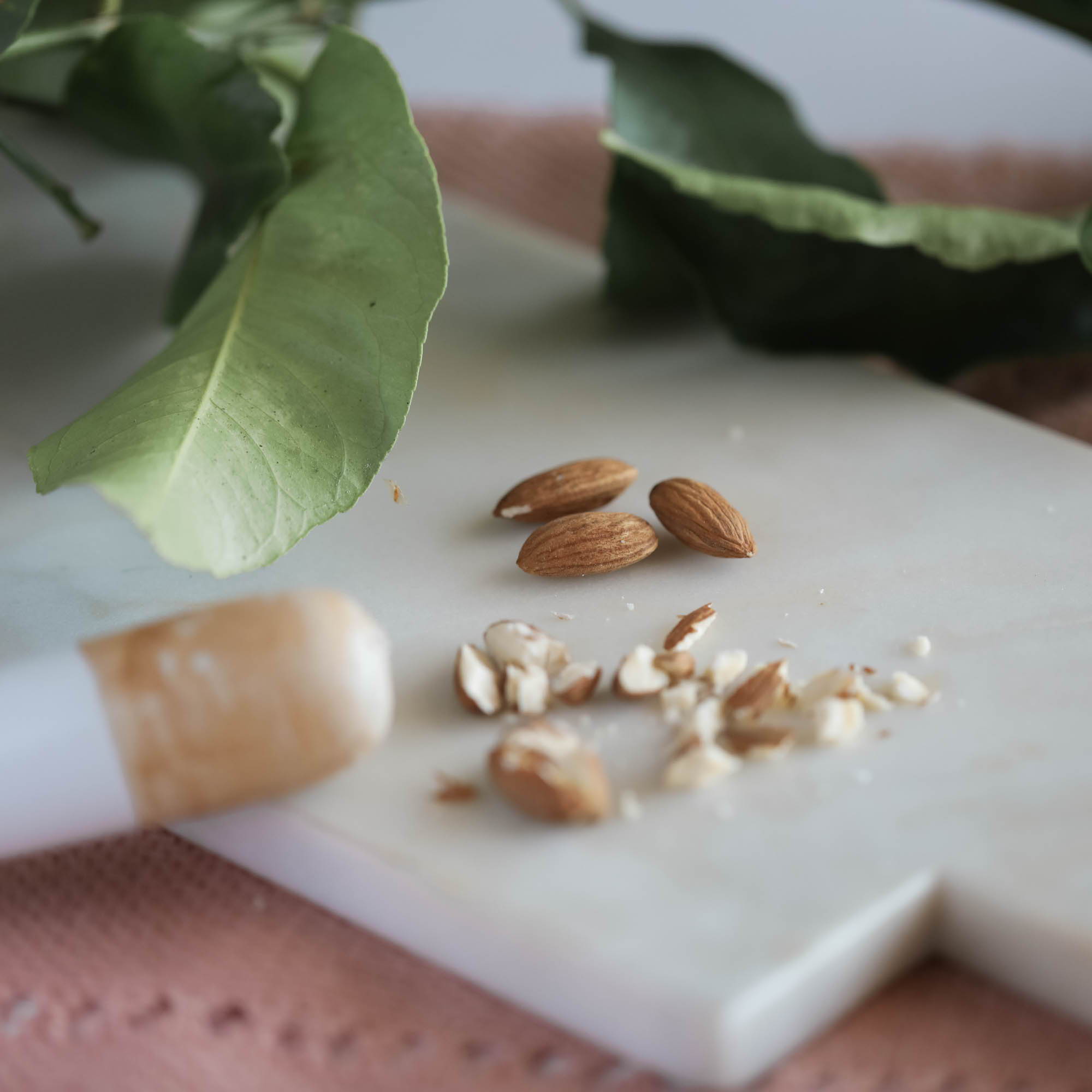 Sweet Almond Oil
The Fatty Acid composition of Almond Oil 90% unsaturated Oleic and Linoleic profiles; a perfect combination for skin. The Oleics penetrate deeply and the Linoleics dissolve coagulated Sebum. As such, Almond Oil provides wonderful conditioning for the surface of your skin and a deep cleansing purge for all skin types. Almond Oil is also rich in potassium, zinc, vitamin A and E. This is why we use it in almost all of our products, you'll find Almond Oil in both our face and body care products. We really love Almond Oil.
Products with Sweet Almond Oil: Deep Hydration, Hydration, Rosewater Mask, Exfoliating Mask, Cream Cleanser, Hand Cream, Skin Lotion, & Foot Cream.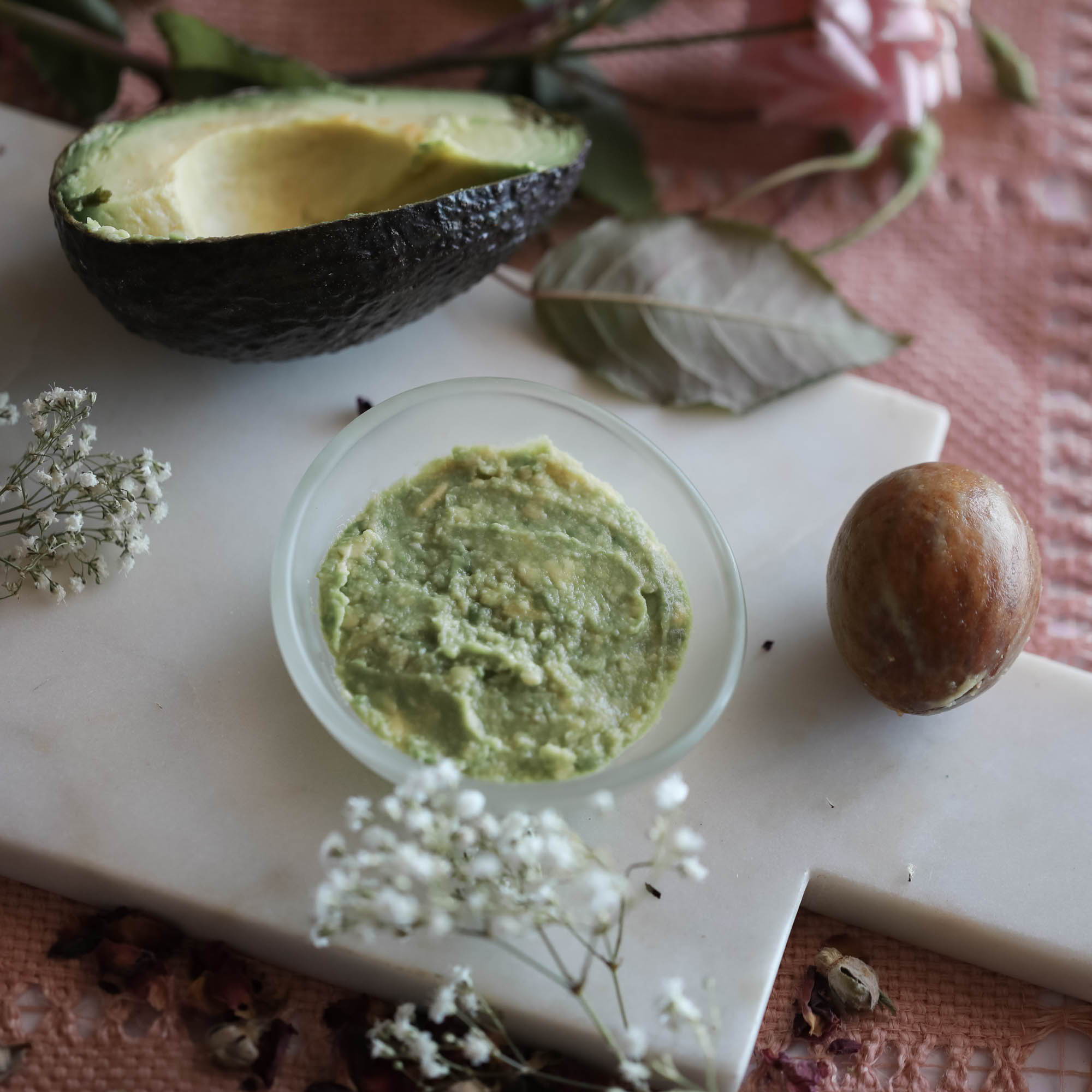 Avocado Oil
Avocado Oil is another rich source of antioxidants, minerals, and vitamins. But what I love most about Avocado Oil is it's deep and surface moisturizing characteristics. At 70% Oleic Fatty Acid, we leverage Avocado Oil as a primary carrier of vitamins and minerals into the deepest levels of the skin. It gets even better, Avocado Oil has a built in SPF of 14. you'd find it in almost all of our products and with abundance in our Skin and Facial Butters.
Products with Avocado Oil: Nite Time Facial Butter, Skin Butter, Papaya Enzyme Mask, Detox Mask, Delicate Facial Cleanser, Nourishing Serum, Deep Hydration, Cream Cleanser, Hydration, Skin Lotion, Hand Cream, Foot Cream, & Holy Cacao.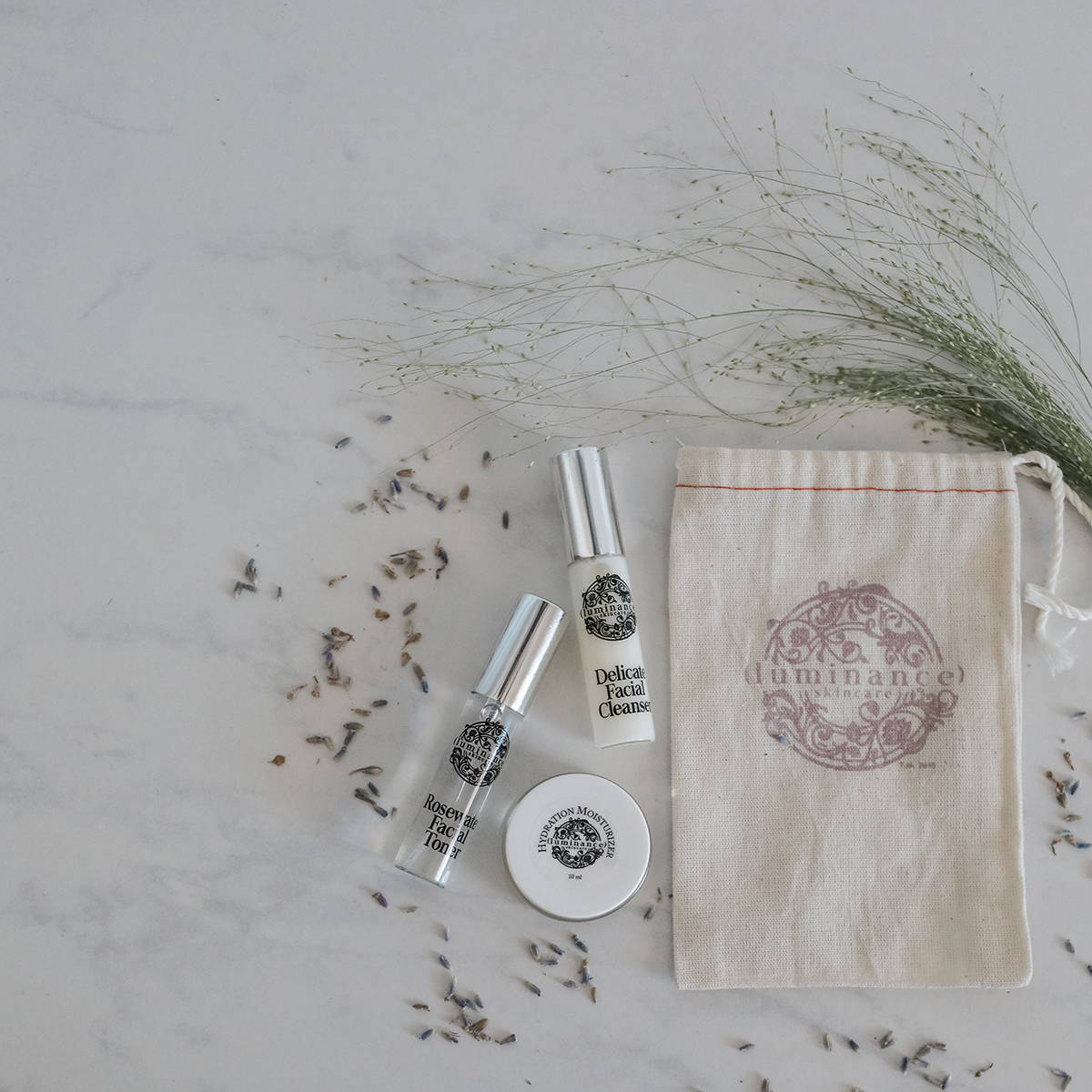 Free Sample Kit
If you would like to try our line for free we offer the sample kit shown above with a 10 ml Delicate Cleanser, 10 ml Rosewater Toner, and a 10 ml Deep Hydration Moisturizer. Made by hand (by us) in our studio in Benicia California. Simply add this product to your cart and use the discount code "NONTOXIC" at checkout and the sample kit will be free. Shipping is aproximately $3 in the U.S.